Essays and Sketches Russian Mir 1975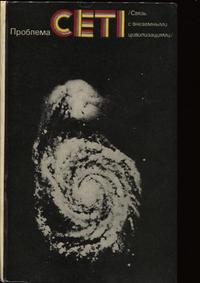 title: Problemy SETI
original (Polish) title: Essej
English title: Essays and Sketches
language: Russian
country: USSR (Russia)
place: Moscow
form: book
publisher: Mir
publication date: 1975
edition:


translator: Panovkin B.


cover: hard
pages: 329-335

ISBN:
print-run:
series:

Nr -040z Content in Polish: Tekst Lema został opublikowany w charakterze załącznika do materiałów I międzynarodowej radziecko-amerykańskiej konferencji na temat kontaktu z pozaziemskimi cywilizacjami (Biurakan, Krym, ZSRR, wrzesień 1971 r.). Lem został zaproszony na tę imprezę, ale z powodu biurokratycznych opóźnień nie przyjechał. O pracy tej niejednokrotnie wspominał w swoich artykułach i wywiadach – np. «Tako rzecze… Lem. Ze Stanisławem Lemem rozmawia Stanisław Bereś». - Kraków, Wydawnictwo literackie, 2002, s.243-244, 321, 424. =Opubł. w języku polskim: «W związku z zagadnieniem cywilizacji pozaziemskich» (fragment) / Tlum. z rosyjskiego W.Jaźniewicz i M.Płaza // Przegląd filozoficzno-literacki (Warszawa). – 2009. - №1. – S.222.